Denver's real estate market is still strong. People are still interested in this beautiful state and the burgeoning economy, filling our streets, homes, and businesses with an ever changing community. This is probably why our housing market is holding onto growth. Many other major metropolitan areas are seeing a dip in housing sales and prices. Even with the moderate growth in median sales prices in the Front Range and Boulder County, specifically, Longmont saw a slight dip last month. Overall signals are strong for a great real estate season in Colorado this year — just like this beautiful spring we're experiencing!
Sales are starting to pick up this year. This is the normal trend: after a winter of slumbering in slower, depressed sales numbers we always emerge into a spring of competitive selling. If you're looking to sell we're recommending you put your house on the market now!Check out our Wise Tips Wednesday about selling your home this spring for more. March saw almost a 4% rise in median sales prices across the Denver Metro Area. Boulder County saw a similar 4.9% increase. Even with a modest increase in prices, homes are selling almost 10 days faster than they were the previous two months! The average days on the market usually trends downward as we go into the summer; but I know a lot of renovations that will be completed this spring, as well as new developments opening up, which could mean a longer wait to sell during summer months. Now is the "Prime Time" for sellers! Find out how much your home is worth and get in touch with The Wise Team to seeabout getting your house sold quickly!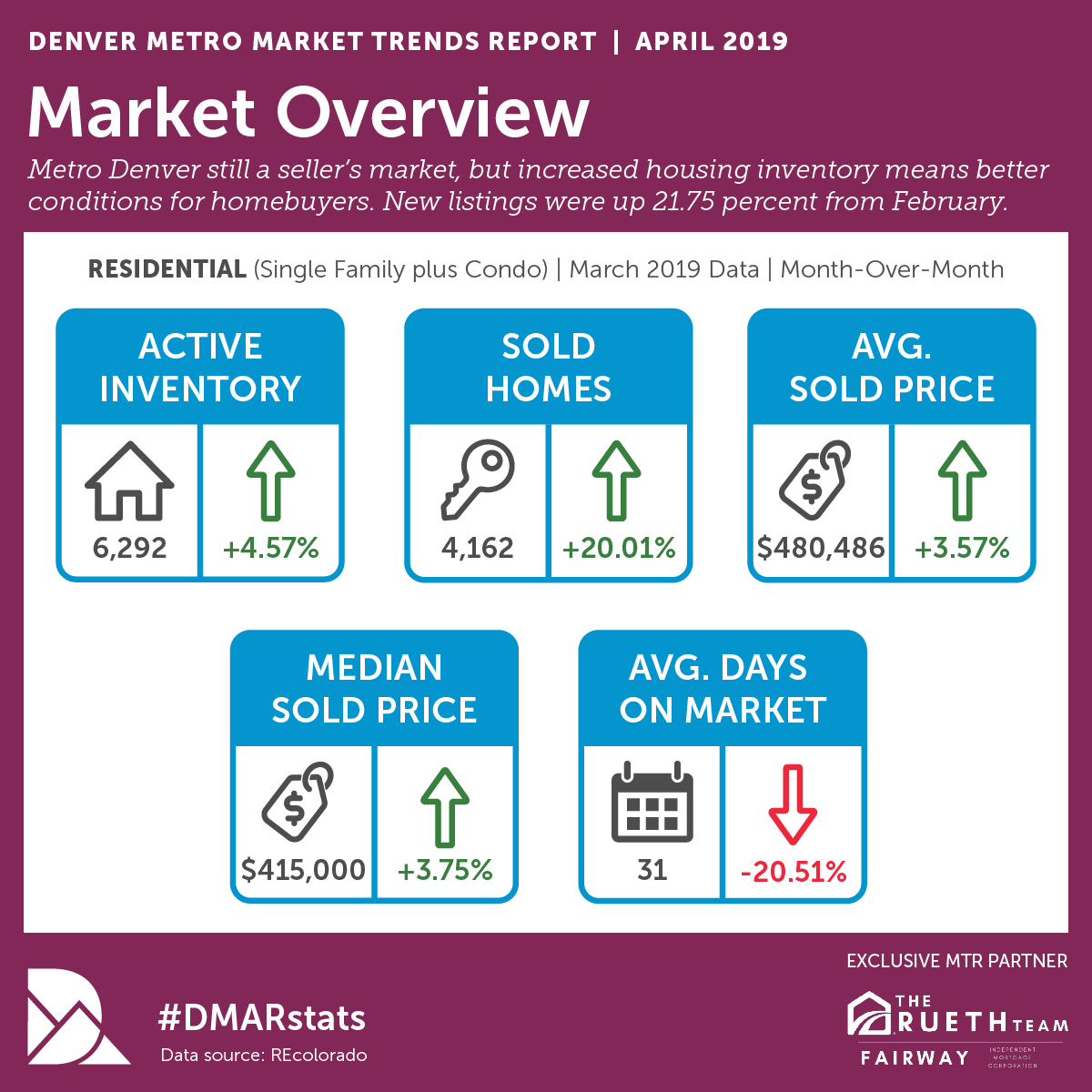 Longmont is a fairly competitive market right now. In March the median sales price dropped by 2%, though the average stayed on par with the previous month. Active listings have already increased for the year by 30%, compared to Boulder County as a whole only rising 8%. With housing in an affordable price range for Colorado, homes are selling faster in Longmont than the surrounding areas. The average days on the market still hovers around 50 though, which offers buyers a chance at negotiating the sales price. If you're willing to look at an attached dwelling, instead of a detached single family home, Condominiums are having a harder time selling in Longmont. Check out the inventory in Longmont to see if something catches your eye; and if you're looking to buy now (before interest rates go up again) get in touch with us!
Tell us what you're looking for in the real estate market. We have an amazing inventory ready to fit your needs.